Daycare Center Radon Testing for DCFS
Serving Lake, McHenry, northern Cook and northern Kane counties.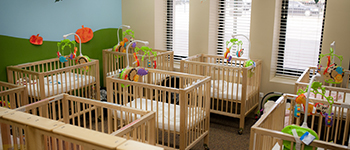 In Illinois day care facilities and pre-schools, whether located at an in-home, commercial or religious location, are required to perform a radon test with each license renewal and post the results for adherence to day care licensing requirements.
We are licensed in Illinois to perform day care and pre-school radon measurements.  We are listed on the DCFS listing of Radon Measurement Professionals as well as the IEMA/DNS website.
We understand the time constraints, the challenges of testing with children present as well as parents and staff always on the move.  We are respectful of your needs while insuring that the protocols are met.
We will provide you with a certificate of radon level that you can display pursuant to your license requirements, as well as the full report for placement in your permanent record keeping.