Radon Testing for Real Estate Transactions
Serving Lake, McHenry, northern Cook and northern Kane counties.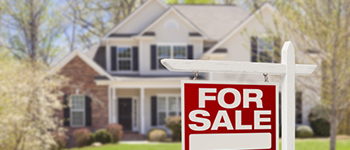 It is important to know the radon level in the home that you are purchasing. If the radon level is elevated, you can then communicate your concerns prior to occupancy or ownership.
Our service area includes Lake, McHenry, northern Cook and northern Kane counties in Northeastern Illinois.
Download the Illinois Emergency Management Agency (IEMA) Real Estate pamphlet (PDF)
Every home has a level of radon.  Whether the home is new construction or an existing home it has its own level, one which may be a different level than other homes in the neighborhood.
Each foundation is required, by the State of Illinois regulating agency of IEMA, to be tested.  We measure above each type (basement, slab, crawlspace) of foundation.  If a foundation is larger than 2000sf a second monitor will be needed.  The testing period is for a minimum of 48 hours.  It can run for a longer period of time, just not shorter.  The Testing conditions include closed house conditions. We have a pdf available called Radon Testing Protocol, Preparing For Your Radon Test that can be downloaded and printed for reference.
If the home was built with RRNC (Radon Resistant New Construction) Techniques, that is not a guarantee the level of radon will be below the Action Level.
IT IS ALWAYS BEST IF YOU TEST!