Radon Retests after Mitigation
Serving Lake, McHenry, northern Cook and northern Kane counties.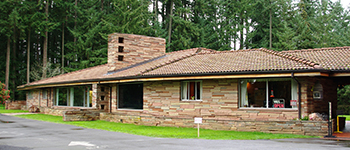 We provide testing after the mitigation system (radon reduction system) has been installed.
After the system installation has been completed you need to wait a minimum of 24 hours before the re-test can begin.
Our suggestion is to set up an appointment with our firm once you have confimed the mitigation installation date.
Re-testing is important for several reasons.
It holds the warranty on the system (some mitigation companies only allow between 30 and 60 days to complete the re-test.
It gives you the new baseline of radon in the building.
Mitigation companies do not know the new level of radon upon completion. There are occurrences where the system is not fully reducing the radon level below the Action Level. It would then be necessary to have the mitigation company revisit to "tweek"  the system.
Please download our Consumer Interview Question Sheet to assist you in interviewing mitigation companies and the Preparing For the Radon Test sheet for the testing protocols. Contact us with any questions regarding the process.
Our service area includes Lake, McHenry, northern Cook and northern Kane counties in Northeastern Illinois.